Rescue and rehoming list
Unfortunately some cats find themselves needing new homes for various reasons, often due to changes in personal circumstances of their present owners. If you can help by giving a loving home to one of the beautiful cats listed below please contact the appropriate person or if you wish make a general enquiry concerning rehoming a Burmese please contact our Welfare Officer: Sally Fergason Tel: 01483 828625 Email: sallyannferguson@hotmail.com or our Asst Welfare Officer: Jane Suckling Tel: 01476 530414 Email: jane@millcats.plus.com
Cats ready for rehome
Jeffrey – male blue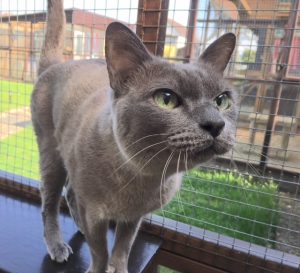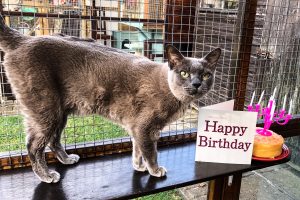 This is Jeffrey a blue male neuter Burmese. He has just celebrated his 16th birthday and is the most delightful chap. His lifetime owner passed away recently and Jeffrey is now looking for a new, forever home. He is very friendly and loves to be made a fuss of. He is gentle and mellow. Jeffrey needs an indoor home where he will be much loved with no other cats. Contact Prof Kym Jarvis 01306 713152.
Indigo – female blue
Indigo is nearly 8 years old, and half Burmese (blue with just two white toes!). She has fallen out with her sister and would prefer to live in a home with no other cats. She is a sweet little lady, very affectionate when she gets to know you, but shy in the event of change or disturbance. Currently located in E. Midlands. Contact : Jane Suckling 01476 530414
2 x asian girls to be rehomed together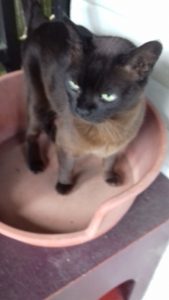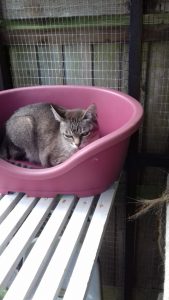 One Asian Ticked Tabby female neuter Dob 03/09/06. One Burmilla Brown of Burmese type female neuter Dob 06/06/04. Lovely lap cats with a very sweet nature looking for their forever home. Contact Sally 01483 828625.